Posts for: June, 2014
By Peter Elton DMD, PLLC
June 17, 2014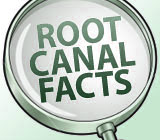 If the words "root canal" frighten you, what you probably don't know is that "root canal treatment" doesn't cause pain, it alleviates it — by treating infection deep in the root of your tooth.
What is a root canal? The central chamber of a tooth contains the living vital tissues comprising the pulp including its nerves and blood vessels. The interior of the tooth's roots containing the pulp make up its root canals.
How do I know if a tooth has a root canal infection? Symptoms of root canal infection may include sharp, intense pain when you bite down, a dull ache or pressure, or tenderness and swelling in gums near an infected tooth. There may be lingering pain after eating cold or hot foods. However, sometimes an infected tooth may stop hurting and you no longer feel pain. This doesn't mean the infection has gone, only that the nerve may have died. Make an appointment if you suspect that you have any or some of these symptoms.
Why would a tooth need root canal treatment? If the tissues in the root canal/s become infected or inflamed because of deep decay or trauma to a tooth, root canal treatment is needed to treat the infection and save the tooth. If left untreated, root canal infection can spread into the bone immediately around the root.
What takes place in a root canal procedure? After a local anesthetic is administered to numb the tooth and surrounding area, a small opening is made in the biting surface for a back tooth, or behind a front tooth. Dead and/or dying tissue is removed from the pulp chamber and the root canals are cleaned, disinfected, and sealed to prevent future infection.
What can I expect afterwards? Your tooth may feel tender or sensitive for a few days. You can take over-the-counter non-steroidal anti-inflammatory medication, aspirin or ibuprofen, for example, to relieve pain or discomfort. Contact us if you have pain that lasts more than a few days. A crown is usually needed to protect the tooth following root canal treatment. Further arrangements need to be made for this stage of the procedure. Don't chew on the affected tooth until symptoms subside and the tooth has been restored as necessary.
Who performs root canal treatment? While all general dentists have received training in endodontic treatment and can perform most endodontic procedures, in complicated situations you may be referred to an endodontist, a specialist in root canal diagnosis and treatment.
Contact us today to schedule an appointment to discuss your questions about root canal treatment. You can learn more by reading the Dear Doctor magazine article "Common Concerns About Root Canal Treatment."
By Peter Elton DMD, PLLC
June 02, 2014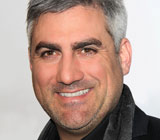 Some train intensively for months ahead of time, so they can achieve peak performance during the season; others simply enjoy occasional pick-up games with friends. But here's something all athletes, both amateurs and professionals, should know: Dental accidents in sports can happen at any time, and the consequences of not wearing the proper protective equipment can be serious.
Don't believe us? Just ask American Idol season 5 winner Taylor Hicks. Before his singing career took off, Hicks was a high-school basketball star; he lost his two front teeth during a championship game.
"It was just one of those collisions that happen in sports," Hicks recently told Dear Doctor magazine. "I never wore a mouthguard in basketball. Obviously I should have."
We agree. And we want to remind you that basketball isn't the only game that poses a risk to your teeth (although statistics show it's the leading cause of sports-related dental injuries). Soccer, bike riding, and equestrian sports — along with some two dozen other games and physical activities — are all on the American Dental Association's list of sports in which participants should wear a mouthguard.
What's the best kind of mouthguard? The answer is: the one you actually wear. For the maximum comfort and protection, there's nothing like a custom-fitted mouthguard provided by our office. This is a piece of protective equipment that's individually crafted just for you — in fact, it's made from a model of you own teeth! Not only will it fit your mouth perfectly, but it's also strong, lightweight and easy to wear.
It's true that off-the-shelf mouthguards are available from big-box retailers in limited sizes (like small, medium and large); also available are the so-called "boil and bite" types, which you soften in hot water before molding them into shape with the pressure of your fingers, teeth and tongue. Either one of these options is probably better than nothing — but neither provides the level of protection and comfort that a custom-made mouthguard offers.
When you consider the potential cost of tooth replacement — not just its hefty price tag, but also the lost time, trouble and inconvenience it can cause — we think you'll agree that a perfectly fitted mouthguard, made by our office, is a piece of sports equipment you really can't afford to do without. Best of all, its cost is quite reasonable.
So if you're the active type, come in to ask us about fitting you with a custom mouthguard. For more information, please contact us or schedule an appointment for a consultation. You can learn more in the Dear Doctor magazine articles "Athletic Mouthguards" and "An Introduction to Sports Injuries & Dentistry."