Posts for: July, 2017
By Peter Elton DMD, PLLC
July 18, 2017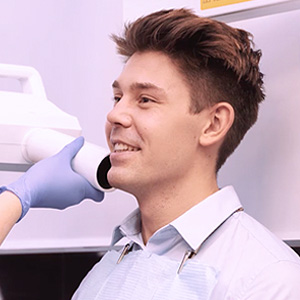 X-rays are such a routine part of dental care that it's easy to overlook how much this technology has revolutionized detecting and treating tooth decay. It's safe to say x-rays have helped save hundreds of millions of teeth over the last hundred years.
Thanks to its unique properties these invisible electro-magnetic waves give us precise images of the interior structure of teeth and gums. It's so precise that we can clearly detect even a small spot of softened, decayed tooth structure on an exposed x-ray film, often before it becomes visible to the naked eye. As a result, we can begin treating the decay earlier, minimizing the damage and increasing the chances for preserving the tooth.
There are a variety of ways we can utilize x-ray technology in diagnosing dental problems. The one, though, that's used the most is called the bitewing. The name comes from wing-like tabs extending out from a thin frame holding a segment of unexposed film. A technician places the frame inside the patient's mouth with the film on the tongue side of the teeth, and has them bite down on the tabs to hold the frame still. They then aim a camera at the patient's outer cheek, which then emits a very short burst of x-ray energy to expose the film.
Bitewings are popular because they give a full view of the back and side teeth, where decay is often hard to detect, with very little radiation exposure to the patient. And as x-ray technology has progressed over the years with digital processing and more efficient equipment, we can acquire sharper images with even less exposure. We've also developed standard protocols for when and how often we perform x-rays, so that we're getting the most diagnostic benefit for the least amount of exposure time.
Those few minutes getting an x-ray may seem routine, but the benefits to your dental health are truly amazing. The bitewing and other forms of x-rays play a huge role in helping us keep your teeth as healthy as they possibly can.
If you would like more information on x-ray diagnostics, please contact us or schedule an appointment for a consultation. You can also learn more about this topic by reading the Dear Doctor magazine article "Bitewing X-Rays."
By Peter Elton DMD, PLLC
July 03, 2017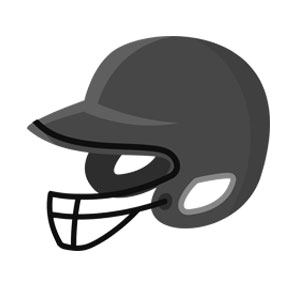 For major-league slugger Giancarlo Stanton, 2014 was a record-breaking year. After the baseball season ended, he signed a 13-year, $325 million contract with the Miami Marlins — the biggest deal in sports history. But earlier that same year, Stanton suffered one of the worst accidents in baseball: He was hit in the face by an 88-mph fastball, sustaining multiple fractures, lacerations, and extensive dental damage.
After the accident, Stanton didn't play for the remainder of the season. But now he's back in Spring Training… and he's got a not-so-secret weapon to help protect him against another injury: A custom-made face guard designed to absorb impacts and keep him from suffering further trauma.
As sports fans, we're glad that Stanton was able to overcome his injury and get back in the game. As dentists, we'd like to remind you that you don't have to be a major-league player to feel the harmful effects of a sports injury — and you don't have to look far to find a way to protect yourself. In fact, you can get a custom-made mouthguard right here at the dental office.
Mouthguards have a long tradition in sports like football, boxing, and hockey. But did you know that far more Americans are injured every year playing "non-collision" sports like basketball, baseball — and even bicycling? And it doesn't take a major-league fastball to cause a dental injury: The highest incidence of sports-related dental injuries occurs in 15-to-18-year-old males. In fact, about one-third of all dental injuries among children stem from various types of sports activities. These injuries may result in countless hours being lost from school and work, and cost significant sums for treatment and restoration.
Mouthguards have a proven track record in reducing dental and facial injuries: They are capable of absorbing the energy of a blow to the mouth, and dissipating it in a way that prevents damage to facial structures and teeth. But not all mouthguards are created equal: Custom-fabricated mouthguards, which are produced from an exact model of your mouth made right here in the dental office, offer by far the best protection. They fit better and safeguard the teeth more fully than any off-the-shelf or "boil-and-bite" type can. Plus, they're more comfortable to wear. And let's face it: No mouth guard can protect your teeth if you don't wear it.
What's more, some recent studies indicate that custom-made mouthguards may offer significant protection against concussion. An increasing awareness of the dangers that concussion may pose to athletes is one more reason why we recommend custom-made mouthguards to active people and their families.
To get his face guard, Giancarlo Stanton reportedly went to a specialist sporting-goods manufacturer in Illinois, and paid around $1,000. But you can get a custom-made mouthguard for yourself or your loved ones right at our office for a fraction of that price. And the peace of mind it can give you is… priceless.
If you have questions about custom-made mouthguards, please contact us or schedule an appointment for a consultation. You can learn more by reading the Dear Doctor magazine articles "An Introduction to Sports Injuries & Dentistry" and "Athletic Mouthguards."